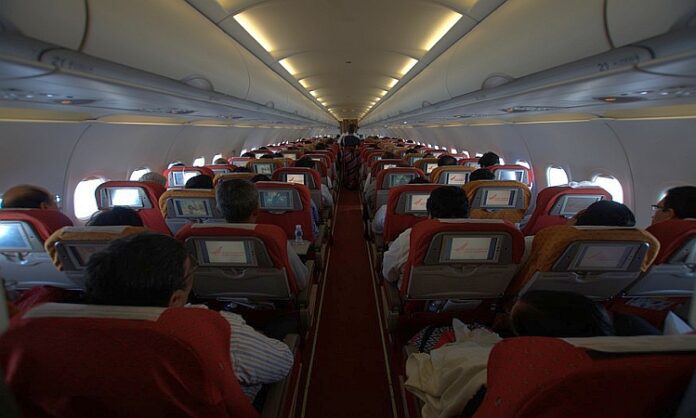 New Delhi: In a bizarre incident, a woman passenger was stung by a scorpion onboard a Nagpur Mumbai flight of Air India last month, said the airline official. The scorpion was caught by the crew members.
The official said that the passenger, who had severe pain was attended by a doctor on flight and was later treated at a hospital before discharged, the airline said in a statement on Saturday
The airline, Air India, said there was an "extremely rare and unfortunate incident involving a scorpion biting a passenger onboard our flight Al 630 on April 23, 2023.
Also Read: Air India top brasses showcaused for unauthorised entry in cockpit
According to the airline, it followed the protocol and conducted complete inspection of the aircraft and found the scorpion after which a due fumigation process was carried out.
Following the incident, Air India asked the catering department to advise dry cleaners to check their facilities for any bed bugs infestation and if necessary, carry out fumigation of the facilities there is a possibility of bugs finding their way into the aircraft through the supplies, an Air India official said.
Also Read: Air India grounds crew over man peeing on woman incident
Earlier also, there have been instances of reptiles being found onboard aircraft. In December last year, a snake was found in the cargo hold of an Air India Express plane from Calicut after it landed at the Dubai airport.