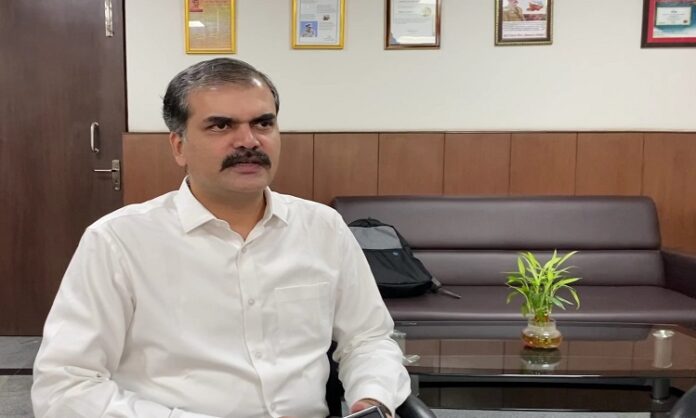 For him, history is the treasure of inspirations. From introducing the concept of democracy to be known as an acclaimed sheet of knowledge, Bihar has been a guiding force for the entire world since time immemorial. Once it was so rich in entrepreneurship that Vietnam preferred to be known as Champa for more than 1,500 years. But, over the years, Bihar seems to have deviated from what it used to be known for. Senior Indian Police Service (IPS) officer and Special Secretary, Home Department, Bihar, Vikas Vaibhav seems to have hit upon factors attributed to backwardness of the state and embarked on a new mission—Let's Inspire Bihar— to correct them by connecting with people with great ideas and strive for retrieving the old golden era of Bihar.
Excerpt of an interview by Abhay Pandey: 
Q: What motivated you to launch the mission Let's Inspire Bihar?
A: If there is will, there must be a way. There was a time when the state lacked any dependable network of road or technology or did not have any robust information system, yet the rulers had succeeded in establishing an Akhand Bharat that expanded from Afghanistan in east to Myanmar in the west. It became possible owing to the thoughts of our great predecessors. Though caste system was present, it was not so dominant to influence the system of governance. It had an emperor like Chandragupt Maurya, who ruled Patliputra despite having no legacy. The then capital of Mauryan era was not just a major trade centre of the entire world, but its enterprising people had proved their entrepreneurship. The state was so rich in education that people across the world were dying to study here. Biharis has always sought to establish exceptions as rules and that turns out to be a driving force behind Let's Inspire Bihar.
Q: What are the fundamentals of your mission to catapult the image of Bihar?
A: Let's Inspire Bihar of LIB mainly work on three fundamentals—Shiksha (education), Samata (equality) and Udhyamita (entrepreneurship). We need to work on these three aspects in a focussed way. Ever tried to understand why the state, which had thriving set of industries, as illustrated in Arthashastra of Chanakya, and established university of global repute, lagged far behind? We generally lacked the spirit of cooperation and indulged in wasting our energy in conflicts. LIB is striving to make good people collaborate and script new success stories for the state.
Q: Why the LIB is focussing more on development of entrepreneurship?
A: Assuring government jobs to all is not possible, even if the students were given quality education. However, if they are trained in entrepreneurship skills, they will not only set examples for others, but also help the society grow. LIB wants to mentor the youths right from the school to the college levels and from block to panchayat levels so they grow as entrepreneurs. The Startup Summit in Patna on August 27 is the latest in series of events organised by LIB to develop entrepreneurship among the people. We have earlier organised Vibrant Bihar that saw people from across the world coming together to support the startups.
Q: How convinced are you about success of your mission?
A: Bihar lagged far behind in development, not because of the misdeeds of bad people, but because the good people kept themselves inactive and aloof. A lot of people hailing from Bihar and residing in different parts of the country and abroad want to join in the LIB's efforts to usher in prosperity to the state by way of supporting startups and helping betterment of education at the school levels. As an IPS, I have seen the transformation, if any mission is undertaken with confidence and inspirations from the history. Notorious criminals of the once dreaded Champaran and Rohtas districts, who had once made murderous bid on me, laid down their arms and joined the social mainstream.