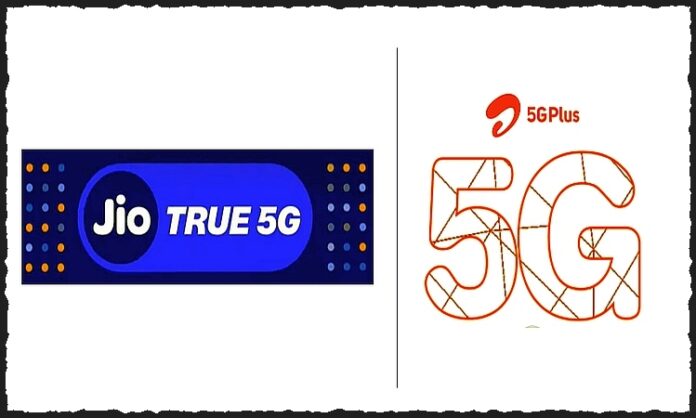 New Delhi: Reliance Jio's users are getting super download speed of 315.3 megabyte per seconds (mbps). Airtel's subscribers get the best quality experience while streaming videos, playing multiplayer mobile games and using over-the-top (OTT) voice service on mobile voice apps with 5G in India. This was revealed in a survey for mobile network experience conducted the Open Signal for the past three months. The survey was conducted between December 1, 2022-February 28, 2023.
Jio is also about three times ahead of its rival Airtel in 5G coverage with 5G speed. While Jio users are spending 32.5% of the time on 5G networks, it is only 11.4% in Airtel. Because users are currently using both 4G and 5G networks, Open Signal has based the time users spend on 5G networks to measure coverage.
Also Read: Difference between Jio's True 5G & Airtel's 5G Plus: A tech analysis
Open Signal reports say that Airtel users observe the best quality of experience while streaming videos, playing multiplayer mobile games and using OTT voice services on mobile voice apps with 5G in India. Airtel is also the outright winner of the video and voice app experience awards and jointly wins the games experience award alongside Vi. Airtel's 5G video experience score rates as very good (68-78), higher than the good (58-68) rating it gets for overall video experience.
Jio users see the fastest download speeds in India
Jio is the outright winner of both the download speed experience and 5G download speed awards, with scores of 22.5Mbps and 315.3Mbps, respectively. In both categories, Jio wins by large margins. The average overall download speeds of our Jio users are 4.5Mbps (24.7%) faster than those seen by Airtel users and while Jio's 5G download speed score is 54.1Mbps (20.7%) higher than second-placed Airtel.
Also Read: Jio launches affordable fixed broadband at ₹198/month
Jio has the most consistent experience
Jio wins the excellent consistent quality award, with a score of 63%. The operator also wins the core consistent quality award with a score of 84.3%. However, Jio's lead over second-placed Airtel has slightly dipped across both categories. Jio's winning margin over Airtel has declined from 8.4 to 5.5% points in excellent consistent quality and from 8.8 to 6.8% points in core consistent quality.
Jio dominates the coverage categories
Jio wins all four coverage awards outright. Jio takes home the availability and the 5G availability awards as users on Jio spend the greatest proportion of time connected to mobile broadband services. Jio also wins 4G coverage experience and 5G reach, as Jio has the highest scores of 9.5 points and 4.2 points, respectively (on a scale of 0-10).
Also Read: India's own 5G technology – 5Gi
Airtel comes top for 5G upload speed
On average, users on Airtel experience the fastest 5G upload speeds in the country, 23.9Mbps. As a result, Airtel takes home the 5G upload speed award with a 5.9Mbps lead over Jio. However, when we look at average overall upload speeds, Vi wins the upload speed experience award with 5Mbps — just 0.3Mbps ahead of second-placed Airtel.