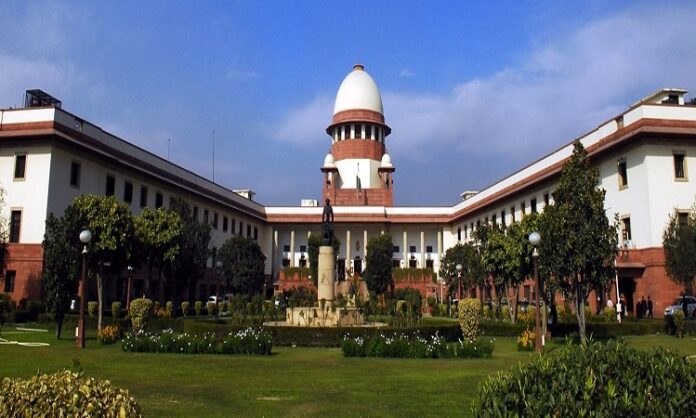 Ranchi: Stringent provisions of the prevalent tenancy Acts have come under challenge. This time, the Supreme Court will assess the veracity for demand to change the provisions of Chotanagpur Tenancy (CNT) Act and Santhal Parganas Tenancy (SPT) Act.
A retired employee of the Jharkhand Government has challenged rationality of the provisions of the Acts that bar others to purchase the land. The Apex Court has accepted the petition for hearing, which is likely in the next few weeks, said an advocate of the Supreme Court.
BJP Govt tried to amend Act
Earlier in 2017, the then Bharatiya Janata Party (BJP)-led Government in the state had approved amendments to certain basic provisions of both the acts, thereby to allow sale and purchases of tribal lands for development and welfare purposes. However, the amendments could not be materialized as the Governor turned down the Cabinet proposal after holding consultations with different stakeholders, including tribal groups.
JMM opposed Govt move
Jharkhand Mukti Morcha (JMM), which was then in the opposition, had vociferously opposed the proposal and even staged its protests in the Assembly and outside. One of its legislators had thrown slippers on Speaker Dinesh Oraon against the bid to amend the Acts.
Sections 46, 49 & 71 of CNT Act challenged
The petitioner's advocate told Khabar Infra that the Sections 46, 49 and 71 of the CNT Act, which disallow purchase and sale of tribal lands to non-tribals had been challenged. Sections 46 and 49 of the Act deal in transfer of land between tribals with the permission of the Deputy Commissioner. The Act, enacted in 1908 to safeguard the interest of tribals, also stipulates that backward communities can sell their land only in the same community and to the residents of the same police station area.
Tough the CNT Act allows transfer of land from tribals to non-tribals under Section 49, this could be done only for industries or agriculture purposes. Section 71 of the Act offers tribals safety against fraudulent purchases. The victim can apply for restoration of land through the court of Deputy Collector Land Revenue (DCLR).
The provisions of SPT Act are even more stringent, which doesn't allow changing nature of the land in any way. SPT Act is prevalent in Santhal Parganas.
Bank bar loan on tribal land
The petitioner had pleaded that even tribals were not contented with the Act, as they were constrained to reap benefits of burgeoning prices of their land in prime locations owing to restrictions. "As the bank can't mortgage the property under the CNT Act, tribals are not offered loan facility," he said.
Builders indulge in fraudulent purchases
Notwithstanding the strict provisions, real estate developers kept on purchasing tribal lands in prime plots in urban areas including Ranchi fraudulently and engage in long-drawn litigation to defeat the purpose of the acts in connivance with the officials.