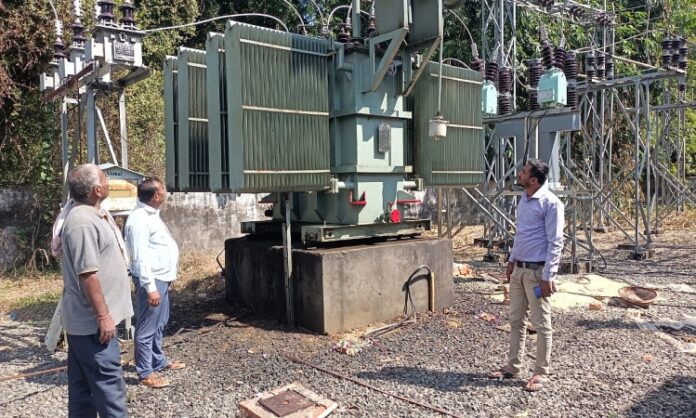 Ranchi: Grappling with recurring losses for the last three fiscal, the Jharkhand Vidyut Bitran Nigam Limited (JBVNL) is planning to increase power tariff by around 20%. Though there is no official confirmation for the proposal, the same was hinted in the annual revenue report (ARR) filed by JBVNL before the Jharkhand State Electricity Regulatory Commission (JSERC) recently.
Officials said that the recurring losses would form a solid background for the JVBNL to ask for raising the tariff. "A separate proposal ask for hike in tariff will be filed at some later stages," said a senior officer, adding that the JBVNL required to increase the power tariff by at least 20% to compensate the losses, which has further been accentuated due to providing free of cost domestic supply to the consumers of up to 100 units per month.
As per norms, the JBVNL required filling the revised tariff petition before the JSERC, which will conduct public hearing and then fix the rates after considering arguments from the stakeholders.
In the ARR, JBVNL has shown a loss of ₹7,400 crore in the last three fiscal. It stated that the company incurred loss of ₹2,200 crore in 2020-21, ₹2,600 crore in 2021-22 and ₹2,500 crore in 2022-23.
Also Read: Regulatory commission okays power tariff hike in Bihar next year
It is worth mentioning that there has been no increase in electricity rates in the last three years. The government had not hiked the electricity rates during the Covid period. The tariff petition filed by JBVNL before the commission has requested for a tariff increase on the basis of the requirement of ₹9,000 crore for expenditure.
The JBVNL argued that the state owned power distribution has been incurring huge losses owing to supply of power on highly subsidised rates. "We are supplying power at ₹4.50 to ₹7 per unit while purchasing the same at ₹12 unit during the peak hours," JBVNL managing director K K Verma
Also Read: Jharkhand to get new Solar Policy, aims 4000MW green energy in 5yrs
"We had to buy as much as 200MW per day through the power exchange at ₹12 per unit to meet the state's soaring power demand in the summer.