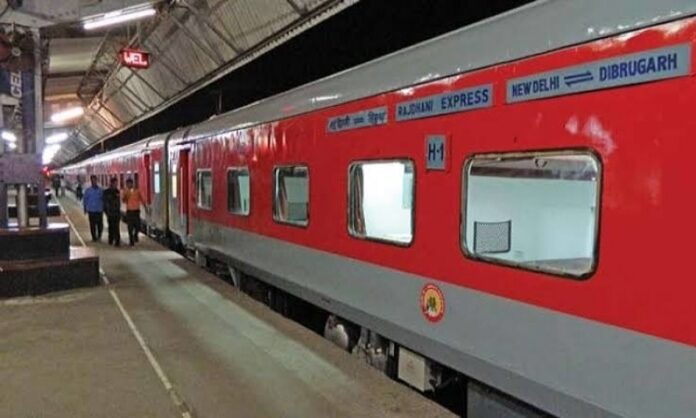 New Delhi: Will the Indian railways restore the concessions in fare to different categories travellers from next month?
Officials of the Railway Board said that they were planning to resume concessions in train fare for 53 categories passengers, including senior citizens, from July 1. However, official announcement is yet to be made.
The Railway Board had discontinued concession to all, except 23 categories including persons with disabilities and railway passes, since March 2020 after the break out of Covid 19 pandemic.
In a written statement to the Lok Sabha, Railway Minister Ashwini Vaishnaw in March this year had said that the Government had no plans to restore the concessions for senior citizens for booking tickets, which was withdrawn in 2020 in view of Covid-19.
He said that the suspension in concession in fare was made to "discourage citizens from undertaking non-essential journeys by temporarily removing special incentives for many categories, which had been existing for their travel. Indian Railways has done this by pruning the categories of travellers, who were preciously entitled to avail concessions."
A senior officer of the Railway Board said that concession for 53 categories of passengers would be back, including for senior citizens with concessions of 50 per cent, for women of 58 years and above in all classes of the railway, and 40 per cent concessions for men who are 60 years and above.
The concessions which have been restarted will include awardees – recipients including of president's police medal for distinguished service and Indian police award for meritorious service a concession of 50 per cent for men and 60 per cent for women in all classes.
The recipients of Shram Awardee for industrial workers, National awardee teachers, either of parents accompanying the child recipients of National Bravery award will also get the concessions in fare. War widows would receive 75% concession in 2nd and sleeper class and others. Youths bound for the National integration camps would be entitled 50% concession in 2nd and sleeper class.
Unemployed youths travelling for participating in an interview for a job in statutory bodies like Municipal Corporation, Government Undertaking, University or public sector body, can avail 50% concession in 2nd and sleeper class.
Besides, press correspondents accredited with the State Governments or the Press Information Bureau, New Delhi, are also entitled 50% concession in all classes of all trains. Spouse and children of the accredited press correspondent are entitled 50% concession in train travel in a year.