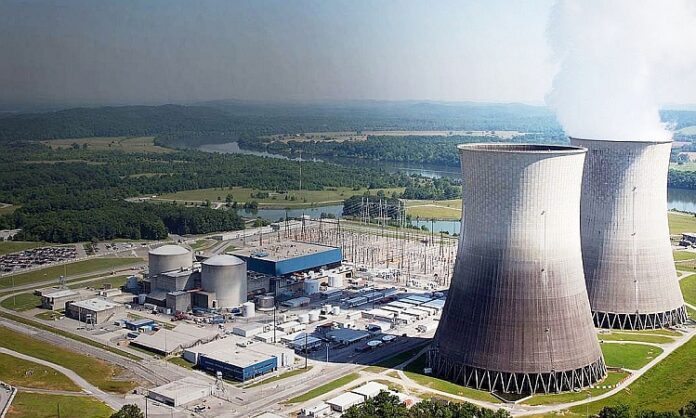 New Delhi: India needs to invest a sum of ₹14.54 lakh crore in the power sector to install additional generation capacity of 210 GW and 8680MW battery storage capacity till 2027. This was stated by Union power and new and renewable minister RK Singh in Rajya Sabha on Tuesday.
Citing the 20th Electric Power Survey (EPS) report, published by Central Electricity Authority (CEA) in November 2022, the minister said that the ministry was looking at alternative sources of energy to meet the additional future demand. The survey has projected electricity demand from the year 2021-22 to 2031-32 as well as perspective electricity demand projection for the year 2036-37 and 2041-42 for the country.
Also Read: RECPDL hands over 6 SPVs to execute Power Grid projects
The estimated energy requirement and peak demand of the country will go up to 2,77,201 MW in 2026-27 from 2,30,144 in the 2023-24 fiscal. The Central government has taken many steps to meet the demand of electricity and investment in the energy sector accordingly.
There is also an urgent need for fresh generation capacity addition. As per draft National Electricity Plan for the period 2022-27 which is under approval, an investment of about ₹14.54 lakh crore would be required to install additional generation capacity of about 210 GW during 2022-27 along with battery storage of 8680MW/ 34720 MWh.
Also Read: 'Renewable energy share goes up 27.5% in total power generation'
Thermal power plants of 25,440 MW of capacity are at various stages of construction in the country. Hydroelectric projects (above 25 MW) totalling to 17803.5 MW are under implementation. Nuclear power plants of 8,700 MW of capacity are under construction and 7000 MW of nuclear power plants have been accorded sanction, said a senior officer of the power ministry.
The capacity of national grid is being augmented on a continuous basis commensurate with the growth in electricity generation and electricity demand. It is planned to add about 17,500 ckm of transmission lines and 80,000 MVA of transformation capacity per year (220 kV and above voltage level) on all India basis. The present inter-regional capacity of the national grid is 1,12,250 MW and is likely to go upto about 1,50,000 MW by 2030.
Also Read: NTPC's North Karanpura plant starts commercial power production
Government has set a target to achieve 50% cumulative electric power installed capacity from non-fossil fuel-based energy resources by 2030. As of February, 2023, India's total utility scale installed solar capacity is around 64.4 GW. As on February, 2023, India's total installed wind capacity is around 42 GW. As on February, 2023, total installed non- fossil based capacity is around 176 GW out of total capacity of 412 GW. The likely installed capacity of non-fossil fuel of the country by the end of year 2029-30 will be around 500 GW.