New Delhi: The Union Cabinet, chaired by Prime Minister Narendra Modi, has approved the proposal of the Ministry of Environment, Forest and Climate Change (MoEFCC) for signing of a memorandum of understanding (MoU) with Nepal on biodiversity conservation.
The agreement would strengthen and enhance the coordination and cooperation in the field of forests, wildlife, environment, biodiversity conservation and climate change, including restoration of corridors and interlinking areas and share knowledge and best practices, between the two countries.
The MoU is also important as both the countries share over 1,850 kilometres, touching five Indian States – Sikkim, West Bengal, Bihar, Uttar Pradesh and Uttarakhand. The joint border includes several transboundary wildlife habitats.
Valmikinagar tiger reserve in Bihar connects with Nepal's Chitwan national park and Parsa wildlife reserve. Similarly, the Dudhwa Tiger Reserve in Uttar Pradesh shares its border with the Shukla Phanta national park in Nepal. Thus, among other things, the MoU is expected to have a significant focus on the management of the transboundary landscape.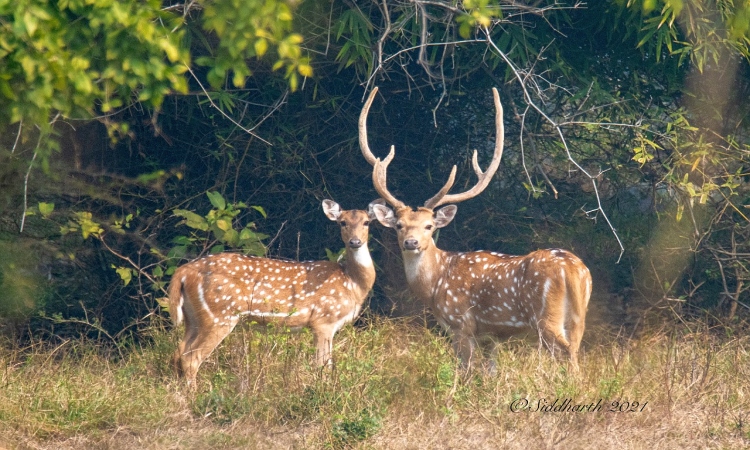 "The MoU will lead to jointly-agreed actions in the transboundary landscape with reciprocal commitments. It will lead to better conservation of tigers, elephants and rhinos. It can also help immensely in tackling illegal trafficking due to improved information sharing," said an expert on bio-diversity.
Underlining significance of the deal, another bio-diversity expert said that it is very much needed in terms of facilitating transboundary cooperation for conservation work. India and Nepal are already collaborating on a number of wildlife related issues, but this will cement the bilateral cooperation and strengthen the management of important transboundary wildlife habitat. It will be a win-win for both the countries.
Significant focus on tiger conservation
The MoU is expected to put an emphasis on cooperation for conservation and protection of the tiger, India's national animal. As per the 2014 tiger population estimate, there are 2,226 tigers in India while the number of tigers in Nepal is estimated to be around 235. India's latest tiger estimation is expected to be released later this year.
Also Read: NTPC reshapes its policy for conservation & restoration of biodiversity
But the tiger (Panthera tigris), which is an endangered animal, continues to be under threat from poaching and human-wildlife conflict. Khadka stressed that the MoU would have a significant focus on tiger conservation. "As per the 2018 estimate, which was done using scientific methods, our tiger population is 235. But we are planning to cross check with the Indian authorities about the population of tigers moving across the border to get a clear estimate," said an expert.