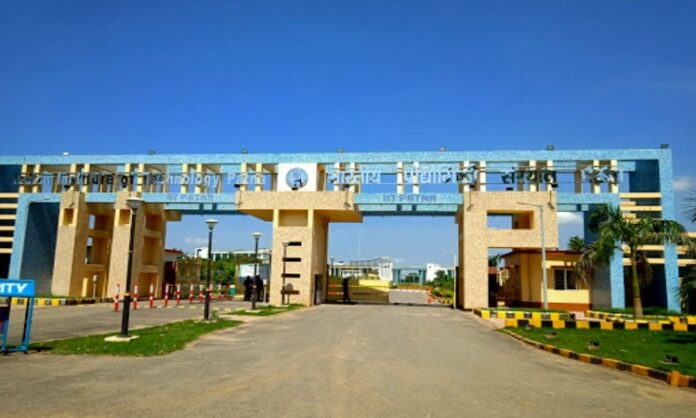 Patna: The Indian Institute of Technology (IIT) Patna has witnessed a "record-rising" trend in terms of international offers for placements in the academic session 2022-23. In the ongoing phase-1 placement season at IIT Patna, outstanding undergraduate students have received 22 international offers this year, where 10 international offers were received during previous academic session.
The phase-1 placement season of IIT-Patna experienced a surge in job offers extended to the graduating students amid the global economic slowdown and job shrinking. Until now, students of IIT Patna have received a total of 281 offers from various top companies of national and international repute for multiple roles, out of which 250 offers are unique in nature.
Also Read: IIT Patna's pre-placement offer rises by 74%, package up by 17%
"We have seen a significant jump in pre placement offers extended to the graduating students. In 2022 IIT Patna has received 72 PPOs (pre placement offers), while it was 50 in 2021, which is 44% higher in comparison to the previous session. The surge in PPOs is a testimony to the resilience and commitment of our students during the summer internship," said Kripa Shankar Singh, training & placement officer, IIT Patna.
Till December, a total of 95 companies belonging to software and IT, finance and banking, analytics & consulting, core engineering, e-commerce, automobile, infrastructure, manufacturing and healthcare have recruited students for various profiles from IIT Patna.
Also Read: IIT-Madras wins 'Oscars of Education' award for excellence
Some of the top recruiters which participated in the placement drive this year include Google, Atlassian, DE Shaw, Adobe, Arista Network, Sprinklr, Texas Instrument, Amazon, Oracle, Rakuten Mobile, Intuit etc.
This season more than 20 new companies have participated in the campus recruitment for the first time with Denso Corporation, Edfora, 26 Miles Capital, Titan-DirectI, Javis.ai, WDC, EXL Service, C-Dot etc being the few of them. One of the students the highest annual package of ₹82 lakh. So far in this session, students have received 20 offers above ₹50 lakh pay package and 50 offers above ₹40 lakh pay package. IIT-Patna has seen a steady increase in the average package in this session of 2022-23 as compared to the previous academic year. The average package of BTech students has reached a height of ₹29.30 lakh.
Considering the current situation, the placement office this session has been resilient in hosting the drives and has supported the flexibility to conduct the process in hybrid mode.
Also Read: NIRF ranking: IIT, Madras tops list, ISM, Dhanbad & IIT, Patna, in top 100
Speaking on the occasion, IIT Patna's director TN Singh said that they would like to thank all the companies who participated in the first phase of campus recruitment this session at IIT Patna. "Also, it is a matter of great pleasure that prominent companies of national and international repute continue to show keen interest and confidence in selecting students from IIT Patna. The strong academic curriculum of the institute and the in-depth technical skills coupled with the leadership qualities of the students are the reasons for this stupendous success," said the director.
The placement process for the phase -2 of this session will start from the second week of January 2023.