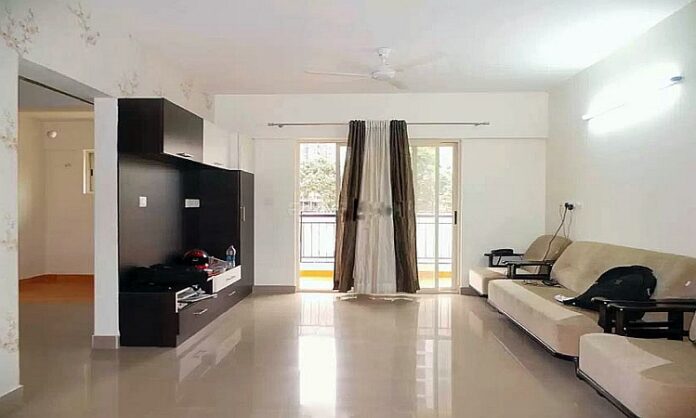 Mumbai: India's housing market remains one of the primary growth drivers for its real estate business, even as the country's consumption-driven economy lures businesses of all stripes.
A study carried out by Anarock group says India's residential real estate segment continues to show boundless forward momentum, and is setting unprecedented benchmarks.
Advertisement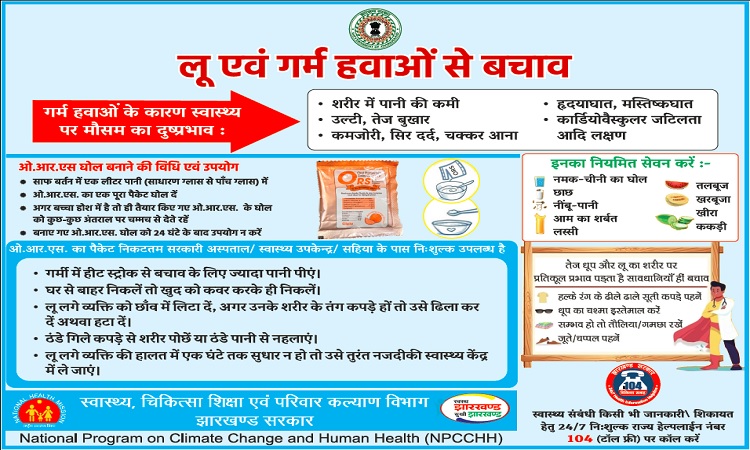 Analysing the study, Anarock group chairman Anuj Puri said, "Financial year 2023 created a new record of highest sales volume across the top seven cities with about 3.79 lakh units sold – 36% higher than the previous year. The year saw residential real estate worth ₹3.47 lakh crore sold – 48% more than in FY22. Mumbai Metropolitan Region (MMR) led with the largest share in both sales value and volume – 30% of the total units sold during the fiscal were in MMR, with this sold stock valued at ₹1.67 lakh crore, accounting for 48% in sales value share."
Interestingly, all cities recorded growth of anywhere between 24% to 77% in the total value of housing sold during the year. Pune recorded the highest growth both in terms of sales value and volume, the study said.
Also Read: Bengaluru's key areas see housing rents grow over 20%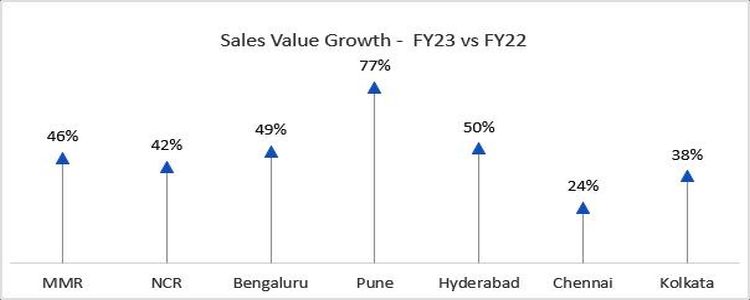 Luxury housing boom continues
While the rise in sales volume and price increments have driven phenomenal growth in the value of the units sold, there has also been a significant rise in luxury housing (units priced above ₹1.5 Cr) sales across these cities.
"The uptrend in luxury housing is the result of overall improved homeownership sentiment, improved earning potential, and the desire for homes that are future-proofed in terms of size, lifestyle quotient, and resale value growth," says Puri. "People are willing to pay for these factors, as has been amply vouchsafed by recent record runs on luxury projects by leading developers."
Also Read: Housing sales up 1L mark in Q1 amid high-end homes demand
Luxury real estate has especially picked up after the pandemic caused homebuyers to reimagine their housing choices. Apart from larger space, there is now increased demand for technologically equipped homes that tick all the boxes in terms of a convenience-driven lifestyle and pride of ownership.
MMR, NCR, and Bengaluru have led from the front in terms of luxury housing uptake, but Pune is another city to watch. While it registered the highest growth in value terms, it also recorded a 9% share of the luxury segment, from a negligible share in earlier years.
Also Read: 87 land deals, measuring 1,862-acre, sealed last fiscal in India
The last quarter of the fiscal witnessed a significant increase in luxury housing demand, bolstered by Union Budget's revision of capital gains tax which limits the benefit to INR 10 crores after the end of the preceding fiscal year. This led to a bull-run on qualifying properties.