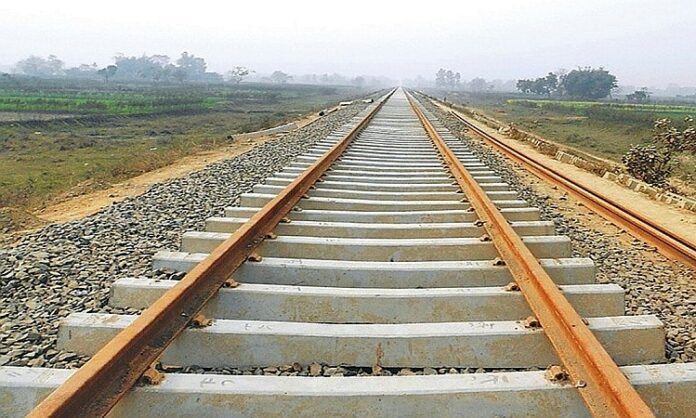 Patna: A meagre allocation of ₹20-crore for the long-awaited Bihta-Aurangabad railway line in the Union budget has let down the people, who have been aspiring for a ride for the past many decades. The last year, the Centre had allocated ₹50-crore.
Waking up to the demands of local people, the then railway minister Nitish Kumar, currently chief minister of Bihar, had in 2004 announced construction of the 120-km long railway line connecting Bihta in Patna and Anugrah Narayan Road station in Aurangabad. The intent was to cater to the travel needs of around 70 lakh people of Patna, Jehanabad, Arwal and some parts of Rohtas.
Also Read:  Long-awaited Angul-Balram rail-link for coal evacuation opened
In 2007, then railway minister Lalu Prasad had laid the foundation stone of the project at a public event in Pali, assuring that the project would be finished in 2011-12. The initial expenditure on the project was estimated to be around ₹326 core. Route chart was finalised, plots to be acquired earmarked and the stations to be set up were identified. However, things did not move much as the landowners and farmers, whose land was to be acquired did not get the compensation.
In a reply to Rajya Sabha member Sushil Kumar Modi, Union railway minister Ashwini Vaishnaw had in the Parliament last year stated that the as many as 14 stations have been proposed on the route and the project cost has escalated to ₹4075 crore. He had also said that the project was not on the priority as compared to doubling of Ara-Sasaram rail route.
Also Read: Indian Rly gears up to run trains safely, avoid delays due to fog
A section of the Indian railway officials said that the project cost had increased by around 12.5 times the original estimate as the Railway ministry did not put it on the priority list and let it linger. However, survey of the land to be taken up for the project was surveyed many times and notices issued to the farmers for surrendering their plots. Enraged by the railway's dilly-dallying in the award of compensation, farmers in the area kept on staging protest from Patna to Delhi to air their grievances. However, the railway officials refused to pay any heed.
Officials said that the new railway line, originated somewhere between Bihta and Koilwar, would bring down the distance between Patna to Aurangabad to barely two hours against the current time of five hours being spent to travel the distance. The residents of Aurangabad have to travel a distance of around 12 hours to catch the train from Anugrah Narayan Road station.