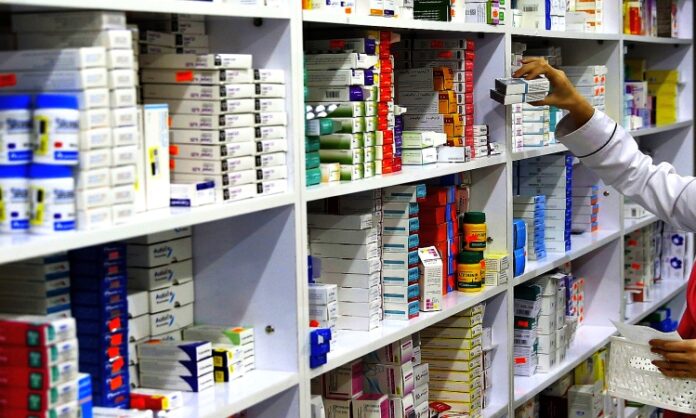 New Delhi: The pharmaceuticals and medical devices bureau of India (PMBI), set up as an agency under the department of pharmaceuticals to assure availability of quality generic medicines at affordable prices, has invited online applications from interested individuals/firms to set up Jan Aushadhi kendras across 651 districts in all states and Union territories.
Currently, there are around 9,000 jan aushadhi kendras–retail outlets of generic medicines under Pradhan Mantri Jan Aushadhi Yojna (PMJAY)–are operating in the country. In 2008, the Central government had launched Pradhan Mantri Bhartiya Janaushadhi Pariyojana (PMBJP) to check the prices of branded medicines and arrange availability of quality generic medicines at affordable rates.
Also Read: Cost-effective drugs for diabetic to sold at Janaushadhi Kendras
Product basket of PMBJP had 1616 drugs and 250 surgical items in 2015 when the scheme was re-launched as PMBJP. The PMBI has now set a target to increase the number of Jan Aushadhi Kendras to 10,000 by March 2024. Now the product basket of PMBJP comprises 1759 medicines and 280 surgical devices covering all major therapeutic groups.
Officials of the ministry of chemicals and fertilizers said that the scheme provides an excellent opportunity of self-employment with sustainable and regular earnings. Under PMBJP, an incentive of ₹5.00 lakh is provided to the Jan Aushadhi Kendras as financial assistance and one-time additional incentive of ₹2.00 lakh (as reimbursement for IT and Infra expenditure) is provided to Jan Aushadhi Kendras opened in North-Eastern states, Himalayan areas, island territories and backward areas identified as aspirational districts by NITI Ayog or if opened by women entrepreneur, ex-serviceman, divyang (physically challenged), SCs & STs.
Also Read: IMPCL registers 3-fold hike in its profits to ₹45.41-Cr in 2021-22
The footfall at generic medicine retail outlets has been increasing over the years, as people get the quality medicines up to 85% less the prices of branded medicines. Addition of new drugs, surgical devices and other medical aids are making these retail outlets compete with medicine shops of branded medicines.