New Delhi: The Department of School Education and Literacy (DSEL), Ministry of Education, through its autonomous institution, the National Institute of Open Schooling (NIOS), is setting up a special programme in consultation with the Defence Authorities to enable the students, called 'Agniveers', to join the defence services after obtaining class 12th certificates.
"A customised course would be framed for those who pass class 10th and carry on their studies up to class 12th so that they could be easily inducted in the defence services as solders, airmen and sailors. This certificate is recognised for both employment and higher education purposes in the whole country," said a DSEL officer.
He said that the new course will benefit Agniveers to gain adequate educational qualification and skills to take up productive role in society later in life. "This special programme of NIOS will facilitate enrollment, development of courses, student support, provision of self-learning material, accreditation of study centres, personal contact programme, evaluation and certification.
Open schooling system of NIOS, which is extremely user friendly and accessible to all from anywhere, anytime opens its doors to all the Agniveers under the Agnipath Scheme. The NIOS programme would supplement the Ministry of Defence's scheme, 'Agnipath', which envisages merit-based recruitment for enrolling solders, airmen and sailors.
However, the student community greeted the Central Government's scheme with massive and widespread protest across the country. The protests were most pronounced in Bihar, Uttar Pradesh, Delhi and Jammu, where youths aspiring careers in the defence services took the streets and resorted to arson and blocked movement of trains.
The Ministry of Defence, on the other hand, claimed that it is a transformative initiative to provide a youthful profile to the armed forces. The protesters were nonchalant at the reduced length of service and absence of pension facility and said that defence forces might run short of fresh recruits.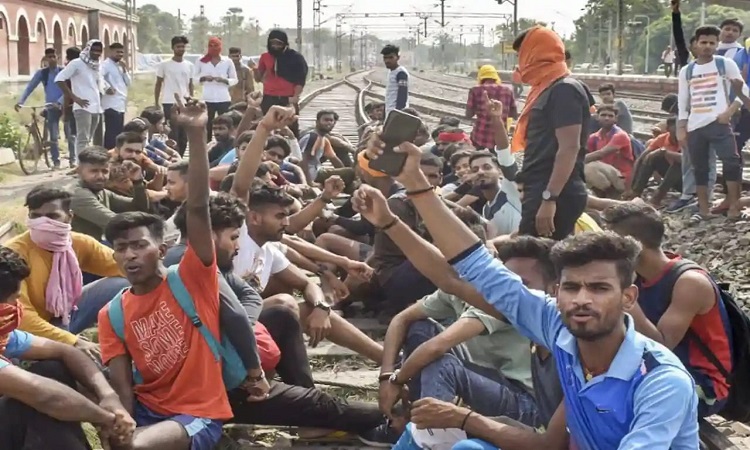 The Central Government claimed that under the scheme, young persons will be provided an opportunity to serve in the armed forces as 'Agniveer'. "It provides an opportunity for youth to serve in the regular cadre of the armed forces for a period of 4 years including training period. Agniveers shall be recruited between the ages of 17.5 to 21 years. Candidates who are 10th /12th pass can apply for the recruitment process," said a spokesman of the Defence Ministry.