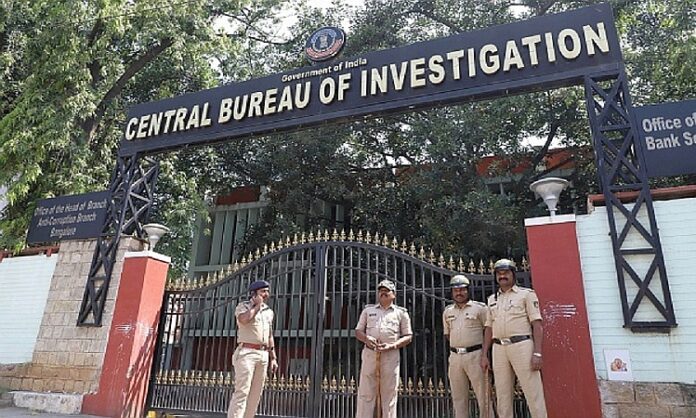 Chennai: The Central Bureau of Investigation (CBI) on Thursday conduced raids at around 91 locations in different states and Union Territories (UTs) following alleged irregularities in registration of foreign medical graduates (RFMG) with medical councils using fake certificates.
CBI sources the raids were in Delhi, Chandigarh, Amritsar, Gurdaspur, Bhatinda, Khanna, Karnal, Sawaimadhopur, Narvana, Hamirpur, Shimla, Jammu, Srinagar, Dehradun, Ghaziabad, Guwahati, Tejpur, Imphal, Sikkim, Rajpur, Patna, Munger, Mumbai, Jaipur, Sikar, Vijayawada, Warangal, Tirunelveli, Madurai, Bhopal, Nagpur, Buldana, Pune, Jalgaon, Dharbhanga, Bhagalpur, Champaran, Begusarai, Bokaro, Vizag, Hajipur, Vaishali, Nalanda etc at the premises of certain medical councils as well as foreign medical graduates (FMGs), which led to recovery of several incriminating documents, including fake pass certificates of the FMG examination.
Also Read: Teachers' job scam: Sub-inspectors' role under CBI scanner in WB
The irregularities had occurred between 2011 and 2022, the FIR registered by the CBI said. CBI registered a case on December 21 against unknown public servants of state medical councils and MCI, 73 FMGs and other unknown public servants/private persons on the allegations of irregularities in registration of FMGs with medical councils in several states on the basis of fake certificates of qualifying foreign medical graduates examination conducted by the National Board of Examinations in Medical Sciences (NBEMS).
It has been alleged that as many as 73 FMGs, who failed to qualify the mandatory qualifying examination managed to get themselves registered with medical councils in several states, using forged documents.
Also Read: PIL in Calcutta HC over 'scam' in license renewal of B Ed colleges
It was further alleged that registration on such fake certificates enabled the candidates to practice or to secure jobs with hospitals across the country. Two of the 73 FMGs are from Tamil Nadu–Cheers Samuel of Tenkasi in Tirunelveli district and Vignesh Vellaikannu of Melur in Madurai district, who were cited as third and fifth accused respectively in the FIR. Investigation was going on till the time of reporting.