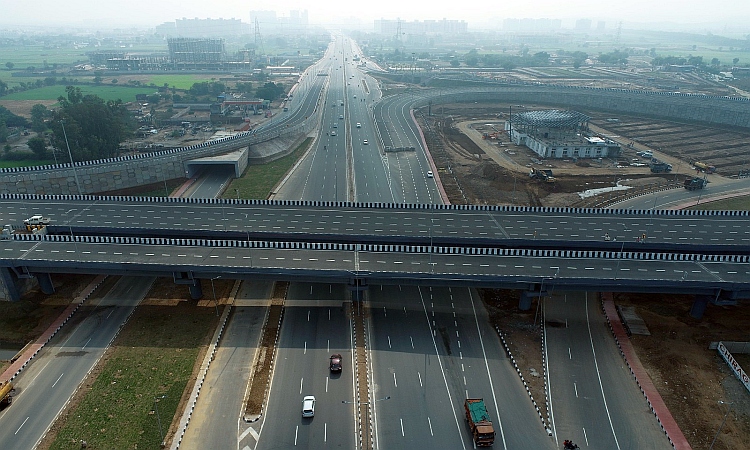 New Delhi: No slow-moving vehicles or motorcycles are allowed to ply on the eight-lane Delhi-Mumbai expressway, being constructed at the cost of ₹98,000 crore. Currently, only Delhi-Jaipur stretch of the expressway has been opened for traffic.
Officials of the ministry of road transport and highways (MoRTH) said that the distance between Delhi and Mumbai would come down to 1,242km from the existing 1,424 km. Once completed, it would be a 12 hour journey from Delhi to Mumbai. The expressway is expected to positively influence the growth momentum of the nearby regions and contribute to the economic transformation of the nation.
Toll rates on Delhi-Mumbai expressway
The toll on the new Delhi-Mumbai expressway will be calculated depending on the total number of kilometres driven. One must pay a toll charge of ₹90 for a light vehicle and ₹145 for a light commercial vehicle to go to Khalilpur, which is roughly 20 kilometres from the starting location.
Also Read: PM opens 1st leg of Delhi-Mumbai expressway for traffic
As the expressway is opened till Jaipur, private vehicles are allowed to travel to Jaipur (one way) on the payment ₹585 as toll charge. On a trip to Barkapara, one must pay ₹500 for a light vehicle and ₹805 for a light commercial vehicle.
The highest toll charge for heavy vehicles, such as buses or trucks is ₹1,680. Samsabad, Shital, Pinan, and Dungarpur will also have toll gates in addition to Khalilpur and Barkapara. Up till Barkapara from the entry point, the highest toll that must be paid is ₹3215 for vehicles with seven axles.
Expressway segment
The expressway's initial segment begins in Gurugram's Alipur, which can be reached through the Sohna elevated road. The western peripheral expressway, which connects the section near Khalilpur, may also be used to get on to the expressway.
Also Read: L&T creates world record by building 456.72m long tunnel for MRCP
Delhi-Mumbai expressway speed limit
The expressway's top speed for light vehicles like cars is 120 km per hour. Two-wheelers or slow-moving vehicles would not be permitted to operate on this stretch. At every 10 kilometres, speed cameras have been installed to identify over-speeding cars. Additionally, after every kilometre, CCTV cameras have been installed to monitor traffic flow.