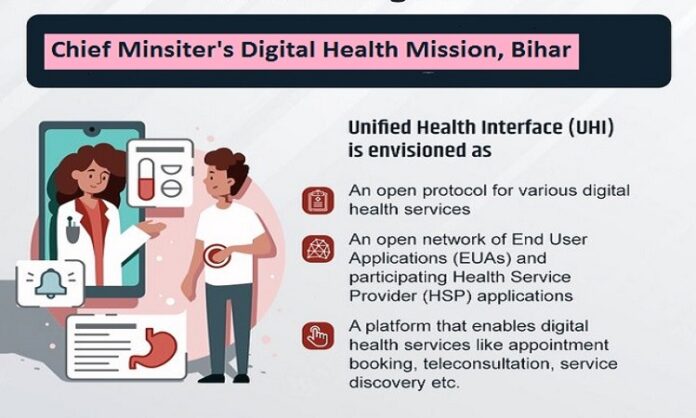 Patna: Very soon, people suffering from various ailments will not require carrying documents of medical tests and previous prescription in hard copies for treatment at the government hospitals in Bihar.
The State Health Department has decided to launch the Chief Minister's Digital Health Scheme, under which all medical and treatment processes would be accessible online. This will be in line of the Central Government's Ayushman Bharat Digital Mission.
All eligible individuals would be provided health cards, which will contain details of medical history of the patients. All pathological analysis and radiological test reports would be uploaded in the specific unique ID of the health card of the patients during the treatment.
The State Cabinet has already approved the Health Department's proposal to go ahead with the programme to digitize health facilities in Bihar earlier last month. "We are raising necessary resources to build a centralized database at the state capital so that the scheme could be rolled out by the end of this year," said a senior officer of the health department.
He said that the CM Digital Health scheme would be launched in a phased manner. To begin with, it will start in three districts on a pilot basis this fiscal. This scheme will be rolled out in the rest 35 districts next year.
The scheme aims to leverage the digital facilities for better treatment of the people. Emboldened by the success of initial trial launch in two districts like Muzaffarpur and Nalanda, the CM gave his nod for the health department's proposal to go for a full-fledged pilot project in three districts.
The main objective of the programme, to be executed and operationalised in the next five years at the cost of ₹300, is to facilitate paperless treatment of the patients on 24×7 basis. All test records of the patients will be available in digital format and could be accessible by the medical institutes through a centralised server at Patna.
The state government would allocate ₹100 for implementation of the scheme this fiscal.