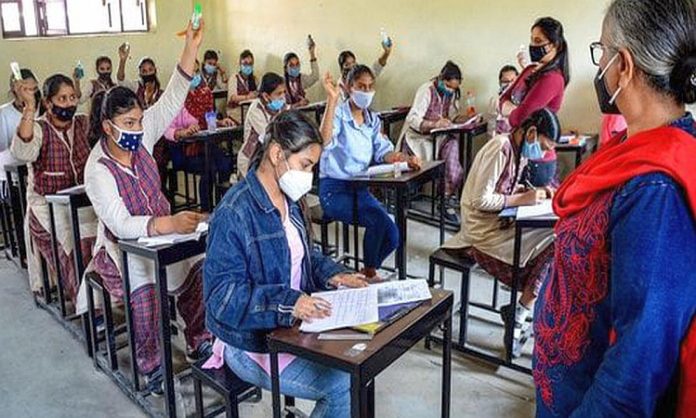 Patna: Primary school teacher aspirants from Bihar have petitioned the Supreme Court (SC) against the National Council for Teachers' Education's (NCTE) decision to restrain the Bihar Public Service Commission (BPSC) from appointing Bachelor in Education (B Ed) qualified students as teachers for class one to five in the government schools.
Petitioners, Dipankar Gaurav and Miku Pal, have challenged the NCTE's order primarily on the plea that the BPSC had launched the appointment process of teachers before the SC delivered its verdict in a case from Rajasthan. The SC had in August this year ruled that only those students having D El Ed (Diploma in Elementary Education) or those having Basic School Teaching Certificate (BSTC) are qualified to be appointed as the primary teachers.
Also Read:No impact of SC order on teachers' recruitment drive: BPSC chief
The NCTE recently sent a notification to all the states including Bihar to enforce the latest order of the SC, directing all the recruiting agencies not to entertain the claims of B Ed qualified students for appointment as primary school teachers and allow only those having D El Ed or BSTC students to participate in the recruitment process. Earlier, the NCTE had stated that the B Ed qualified students were allowed to become the teachers for primary classes after doing a six-month bridge course.
The BPSC had conducted the recruitment test between August 24 and 26 to recruit around 1.70 lakh teachers. Around 3.9 lakh B Ed pass candidates had applied for the primary level from classes 1 to 5. Moved by the NCTE order, the BPSC had held up the results for primary section after a meeting with the education department officials, which was attended by BPSC chairman Atul Prasad and state education department's additional chief secretary KK Pathak on September 13.
Also Read: SC breather for BEd students in Chattisgarh primary teachers' job
Sources have said that BPSC will start recruitment of D El Ed pass candidates in the second phase of recruitment and its notification is expected in the first week of October this year. In that notification, the post of six to eight class teachers is expected in large numbers. The result of the recently concluded examination is expected from September 18-25.
The petitioners, however, citing Article 21 (right to life and livelihoods) and Article 14 (equality), claimed that they should not be denied the opportunity to become teachers, the process for whose recruitment was started earlier. "We were never informed either by the government or the recruiting agency that the term of reference of the examination would be altered later. We all followed the due process. We shall not be made to pay the price for other's fault," contended the petitioners.