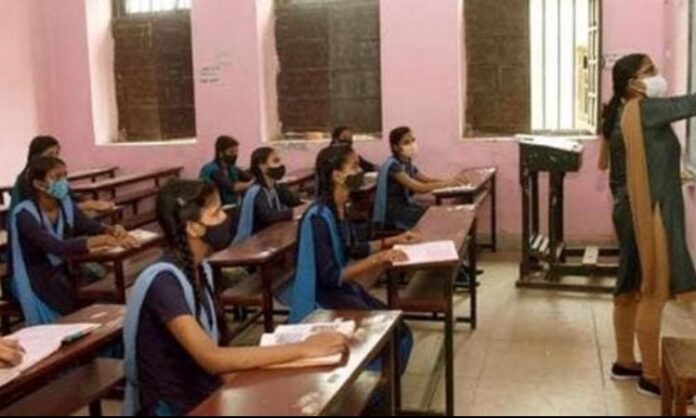 Patna: Girl students hailing from the extremely backward classes (EBCs) and economically no so sound can have the chance to attend free coaching to prepare for the entrance in premier medical and engineering colleges in the country.
If selected through an aptitude test, the girls of the EBC would be given admission in the coaching institute to be run by experts with grants from the government. "The coaching facility would be offered free of cost and the girls trained there can participate in any competitive exam, other than the medical and engineering," said Bihar's Deputy Chief Minister Renu Devi.
To begin with, the facility of free of cost admission is, however, limited to the girl students of Plus 2 residential schools. "Up on the success of pilot, the same type of coaching facilities would be opened in different parts of the state," said an officer of the backward classes welfare department, adding that only those students would be given entry into the coaching institute, whose father's annual income is less than ₹3lakh.
Currently, there are 12 +2 residential schools for the girls of the EBC in the state. "The competitive exam for selection of girl students for admission in the coaching institute would be conducted at the divisional headquarters level.  There are two +2 high schools in Patna, while one each is located in Muzaffarpur, Bhagalpur, Saharsa, Purnia, Samastipur, Gaya, Darbhanga, Munger, Saran and Sasaram," said the officer.
Also Read: Patna HC fines BSEB ₹5 lakh for holding up matric certificate for six years
Each school has around 280 girl students hailing from the EBC. "We are planning to launch the free coaching facility for the EBC students enrolled in the residential schools up to class ten," said the Deputy CM.
The Bihar Govt had earlier announced that it would reserve 33 per cent seats for girls in medical and engineering colleges. The state has 2,035 engineering seats and 1,330 medical seats in the 38 engineering and 11 medical colleges it runs.