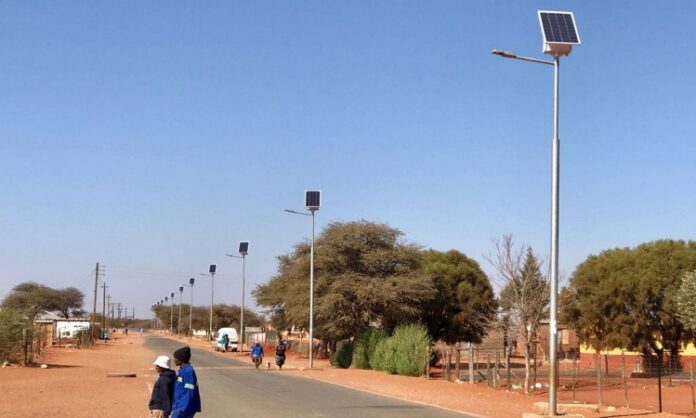 Patna: Wish to know the status of schemes going on in your village in Bihar, while remaining away from home? You can have it on your mobile or desktop at a few clicks on the mouse.
The panchyati raj department (PRD) in Bihar has resorted to high-tech way of monitoring the implementation and operation of all projects, being executed under CM Nishchay Yojna. Be it the much talked-about Nali-Gali scheme, rural potable water project or Jal-Jeevan-Hariyali scheme, daily reports of the projects have been made accessible to the people on the departmental website.
PRD principal secretary Mihir Kumar Singh said that installation of the rural solar powered street light scheme and operational details of each light would also be monitored remotely. "Each solar lights will be fitted with micro-chip, which will transmit the operational details on real time basis to the headquarter to do away with the complaints of getting reducing to mere show pieces," said Singh.
"The department has set up a dashboard for online monitoring operation of all departmental schemes, including the solar street lights. Schemes like Harghar nal ka jal, nali-gali scheme, etc, have been thrown open for public scrutiny. One can easily see date wise progress of every scheme being implemented by the department," said the PRD secretary.
The Bihar renewal energy development agency (Breda) has been vested with task to install solar lighting system as per the specifications stipulated by the Union ministry of new and renewable energy (MNRE). Breda is installing solar street lights across 1,09,686 wards in all 38 districts after successful operation and monitoring of the lights set up at five villages in five districts on pilot basis. For this, Breda has selected 11 different agencies to do the installation.
On September 15, Bihar CM Nitish Kumar has inaugurated the much-talked about rural solar street light project, assuring that all villages would be illuminated by renewable energy in the next couple of years. A total of around 12 lakh solar lights are to be installed at the cost of nearly ₹900 crore in around 8000 wards.
The PRD has given its nod to rural solar street lights fitted with microchip after successful operation of its pilot project tested at Sisua panchayat of Banjaria block of East Champaran, Dawa panchayat of Bhojpur, Kalyan Bigaha at Nalanda, Manikpur of Munger and Mohaddipur in Khagaria.