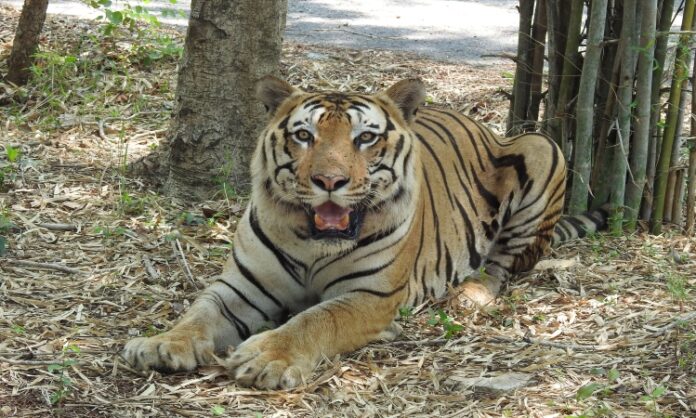 Bengaluru: Bannerghatta Biological Park (BBP), Bengaluru, declared the demise of male tiger "Suresh" aged  about 13 years, on Wednesday late night. According to the statement released by the BBP authority, "the tiger was suffering from spinal cord injury and hindquarter paralysis for two years (due to physical injury)."
The statement further said that the animal showed difficulty in passing urine and defecation and getting up. In consultation with veterinary experts, they suggested that prognosis was guarded and they advised for lifetime care in the rescue center.
The animal was treated according to expert opinion using laser therapy and other necessary supportive treatment for two years. Recently the tiger was completely recumbent, not eating, the decubitus wounds on both the hind legs lead to septicemia and he was under fluid therapy.
Even though providing the best veterinary care by the team of veterinarians in coordination with the experts, tiger Suresh eventually did not respond to the treatment and succumbed to death. According to the experts, on an average, a tiger's life span is set at 15 to 20 years in captivity. The visceral samples are collected and sent to IAH&VB Lab for further examination.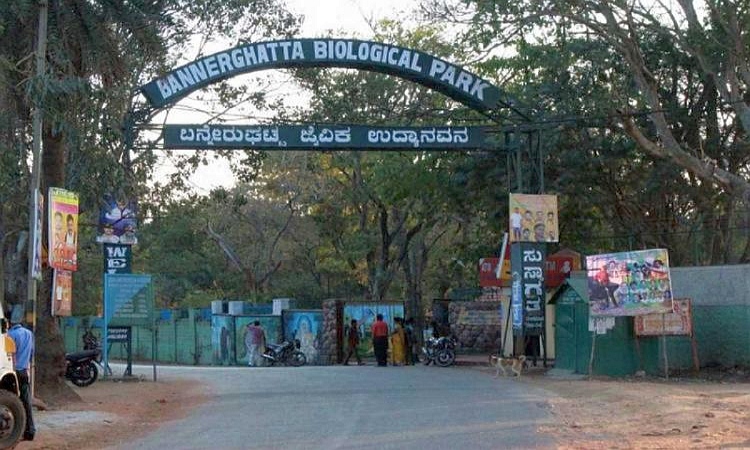 BBP is a unique region of ecological importance as it's situated on the northern terminal point of Mysuru Elephant Reserve. The park houses 33 tigers, including 7 white tigers. Tigers are maintained in three groups-while two groups rest in their respective enclosures, the third group is released in the reserve forest area for viewing by tourists.
Also Read: Karnataka Forest Dept makes mammoths' autopsy report public