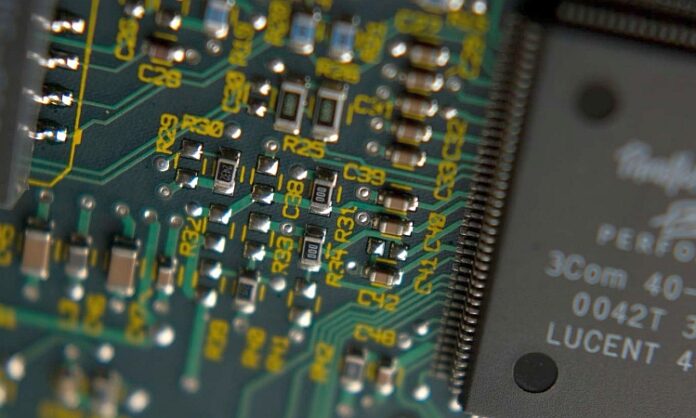 New Delhi: The All India Council for Technical Education (AICTE) has launched the curriculum designed for Bachelor of Technology (B. Tech) in electronics very large scale integration (VLSI) design & technology and Diploma in integrated circuit (IC) manufacturing, here today.
This course will provide variety of employment roles featuring outstanding salary incentives for Indian students in global as well as local companies. VLSI sector is a high-paying industry and immune to automation and it will create an environment for semiconductor ecosystem for setting and scaling up, said an AICTE official.
Also Read: Tech institutions urged to make PM Gati Shakti part of curriculum
The course has been launched in line with the Central government's bid to help Indian students seize the global opportunities in semi-conductors, and the role they are likely to playing in the information technology sector.
The Central government has been investing heavily in skilling and training young Indians for the needs of the 21st century. India has good semiconductor design talent pool which makes up to 20% of the world's semiconductor design engineers. Almost all of the top 25 semiconductor design companies have their design or R&D centres in India.
Semicon India programme has ₹76,000-Cr outlay
Semicon India program (with a total outlay of ₹76,000 crore) is aimed at the development of semiconductor and display manufacturing ecosystem in India, said Ashwini Vaishaw, who is also the minister of communication an information technology. The programme provides for financial support to companies investing in semiconductors, display manufacturing and design ecosystem.
Also Read: Samsung firm launches IT course for Karnataka's polytech students
In line with Semicon India program, the chips to startup (C2S) programme aims to train 85,000 engineers (bachelors, masters and research level combined) qualified in electronic system design and manufacturing (ESDM) disciplines over a period of five years. Necessary tie-ups with 82 technical education institutes have been made.
IIT Hyderabad had launched B Tech (electronics engineering) specialization in IC design and technology last year.
AICTE announcement
AICTE, the statutory body for technical education has launched the curriculum designed for (i) B Tech in electronics engineering (VLSI design & technology) and (ii) Diploma in IC manufacturing. The courses shall be uploaded on AICTE portal and any number of AICTE affiliated colleges/universities/technical institutions may opt to offer these courses. Usual starting salaries for a fresher role in VLSI company vary from ₹10-20 lakhs per annum, depending upon the company with an average annual salary of ₹14 lakhs per annum. Average annual salary in multinational companies for beginners is ₹30-80 LPA, according a press information bureau statement.