New Delhi/Ranchi: The collapse of a grand suspension bridge over Machhu river near historic town of Morbi in Gujarat on Sunday revived the memories of ropeway disaster that had happened in religious town of Deoghar in Jharkhand in April this year.
Though the scale of casualty vastly differs, there is a common commect between the two accidents is that tourists' infrastructures were the victims of carelessness by the authorities. Only the blame game goes on when any mishappening takes place.
More than 132 people have died in the Morbi suspension bridge or Jhulta Pul collapse and many are still said to be mission. The world community have come up to condole the tragic incident that struck the poll-bound Gujarat. A first information report (FIR) has been lodged and a high-level inquiry has been ordered.
A day after the incident, Morbi's civic authorities claimed that the suspension bridge was reopened without their permission. In its report, the municipal authorities claimed that no-fitness certificate was issued and the bridge was overloaded. "The suspension bridge was packed to its capacity while its usual capacity is around 25-30 person," the report claimed.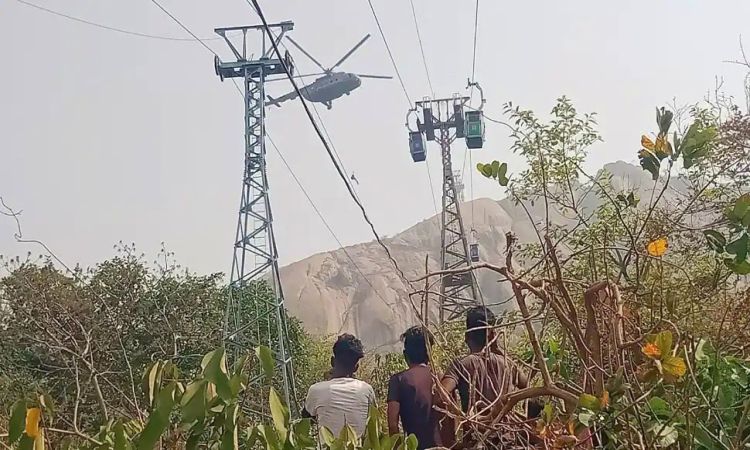 While the FIR has been filed under various sections of the Indian penal code (IPC), including criminal homicide due to negligence, none from the company that operates and maintains the suspension bridge have been named in it.
Also Read: Tourism Dept to build ropeways on Brahmyoni, Dungeshwari Hills in Gaya
The state administration in Jharkhand too handled the Deoghar ropeway accident case in a similar fashion. While one persons died when the steel rope got off from the pulley owing to overuse and lack of maintenance, two others had died in course of rescue operation.
The state government had also banned operation of ropeway for some time and an inquiry was set up, but no one know what type of action was taken against the operator of the ropeway. BJP leader and Godda member of parliament (MP) Nishikant Dubey had raked up the issue to gain political mileage out of it.
Similarly, opposition parties in Gujarat have been crying hoarse over the incident and would strive to make electorally best out of the accident. It's the common people who suffers and pays for careless of the authorities.