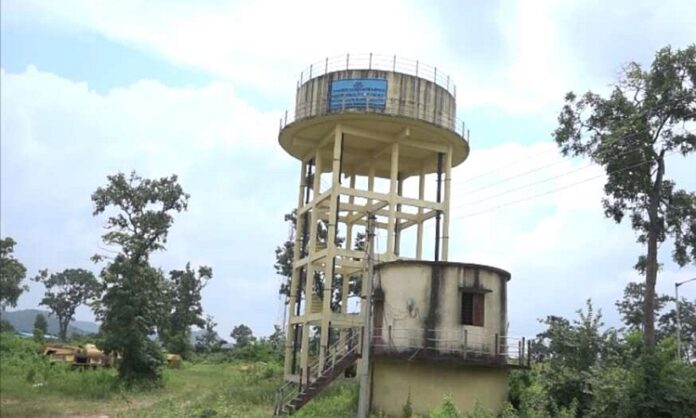 Ranchi: Four ambitious schemes, 12 years on their implementation and spending of whopping ₹800 crore, yet more than 62% of the households in Ranchi did not have tap water supply.
This may sound weird at the time when both the central as well as the state governments have resorted to the mission mode to connect each and every household with potable supply water.
The Central government had in 2011 approved ₹280 crore plan under the Jawaharlal Nehru National Urban Renewal Mission (JNNURM) to lay 500km long pipeline to augment water supply to around 2.40 lakh households. The estimate has increased to ₹367crore. However, the scheme could not complete as yet.
Also Read: 11.82 lakh rural households get tap supply water in Jharkhand
Realising the scarcity of potable water in this plateau region, the central and the state government had got three other projects, worth over ₹848 crore, with funding from the Atal mission for rejuvenation and urban transformation (AMRUT), Asian Development Bank and the state government to lay around 1400km distribution pipeline. It's more than four years since the projects were sanctioned, yet only 90000 out of the total 2.40 lakh households could get the tap water supply.
The urban development department (UDD) had sanctioned construction of as many as 14 water towers in different parts of the capital city to ensure round the clock supply. Ironically, none of them could so far complete after four years of the commencement of work on them. Work on the water tower at Bakri Bazar was to finish by June this year. However, officials foresee that it might take another six months to become operational.
Also Read: Jharkhand's rural roads tell tale of officials' apathy
According to the reports in the urban development department, about ₹530 crore has been spent so far on the scheme approved under AMRUT, ADB and state government's funds. Despite this, water has reached only 90 thousand houses so far. This include about 50 thousand connections doled out from the JNNURM scheme, while only 39,778 connections have been given from the new schemes.
Officials attributed the abysmally slow pace of work owing to procedural delay in getting no objection certificates (NOC) from the from different departments. "All the offices like roads, forest, electricity, etc, have been told to work in tandem to complete the projects at the earliest," said a senior officer of the UDD.
Status of projects:
JNNURM: Cost-₹367Crore; pipeline to be laid-500km; sanctioned-2011; Result- work is still going on
Phase-1: Company: L&T
Cost- ₹290.88 crore; pipeline in 486.43 km in length out of 563.26 km could be laid; Result: 34,711 houses out of 1,06,935 got the water connection till date
Phase-2 (A): Company-Nagarjuna Construction
Cost – 290.88 Crore; 186km pipeline out of 489 km could be laid; not a single out of 60,932 houses could get the tap water supply so far
Phase-2 (B): Company- Jindal Limited
Cost – 266.13 crores; 218.06 km of pipeline out of 347.10 km could be laid; about 5,067 houses out of 38,143 household got tap water supply.