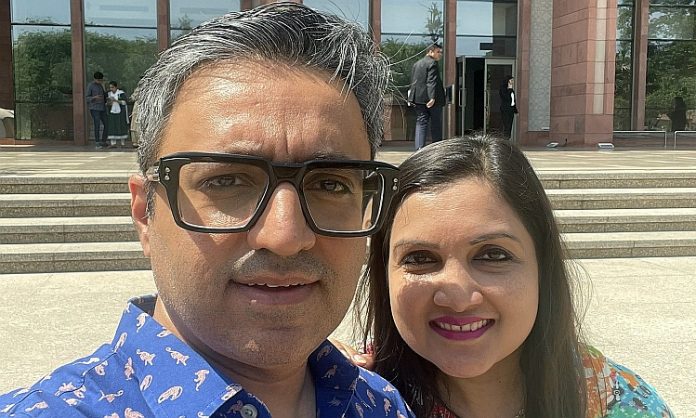 New Delhi: The Economic Offences Wing (EOW) on Wednesday lodged a case against former BharatPe managing director Ashneer Grover, his wife Madhuri Jain Grover and few other family members under various sections of the India Penal Code (IPC).
The officials of the EOW said the FIR (first information report) has been registered against Grover, his wife and other relatives under eight sections of serious cognizable criminal offences, including 409 (criminal breach of trust by public servant, or by banker, merchant, or agent), 420 (cheating and dishonestly inducing delivery of property), 467 (forgery of valuable security, will etc), 120B (criminal conspiracy), among others.
Advertisement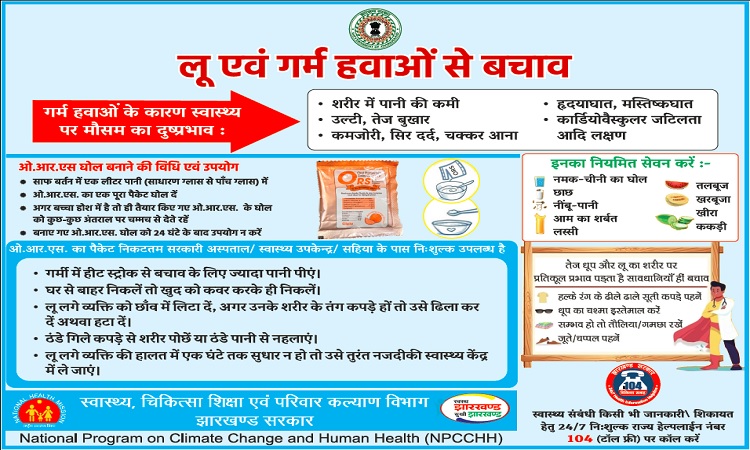 The FIR copy said that "the complaint was received at EOW and enquiry has been conducted into the allegations levelled against alleged persons. From the contents of the complaint and enquiry conducted so far, prima-facie offences punishable under Sections 406, 408, 409, 420, 467, 468, 471, 120B IPC are made out."
Also Read: BYJU claims no fraud, as ED raids its premises over FEMA breach
Grover has been facing five cases in the past six months. He has been embroiled in a lawsuit with BharatPe after allegations of financial irregularities surfaced in January 2022. In March last year, Grover was terminated from the company.
A Delhi-based fintech unicorn filed a criminal complaint against Grover and his family in December 2022 with the EOW of Delhi Police, alleging fraud of ₹81.28 crore, criminal breach of trust, conspiracy, cheating, forgery and destruction of evidence. The BharatPe had last month also filed a case with the Delhi High Court seeking recovery of over ₹88.67 crore in damages from Grover and family under various heads.
Also Read: Paytm launches & payment protect against fraudulent transactions
The BharatPe had filed an arbitration claim in Singapore to claw back restricted shares (1.4%) allotted to Grover and prevent him from using the title of a founder. In January this year, Koladiya sued Grover reclaiming the shares transferred in December 2018.
In April this year, the company's co-founder Shashvat Nakrani sued Grover over "unpaid shares".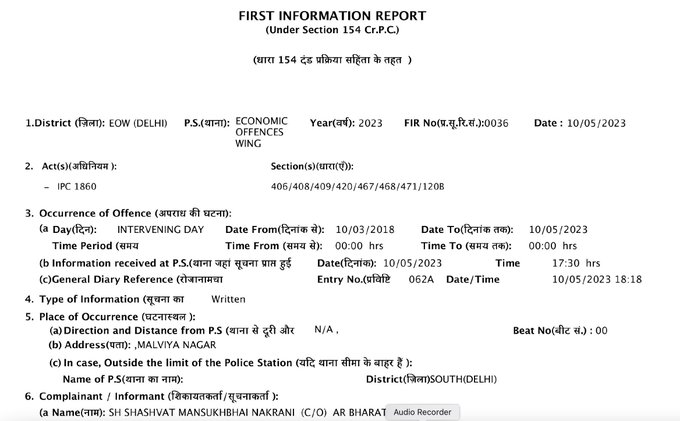 "…The registration of the FIR is a step in the right direction which unearths various suspicious transactions made by the family for their personal pecuniary gains. This FIR will now enable the Law enforcement agencies to investigate deeper into the criminality and bring the culprits to books. We have full faith in our country's judicial and law enforcement systems and are optimistic that this case will reach its logical conclusion. We will continue to extend all possible cooperation to the authorities," BharatPe said in its statement.
Also Read: Tech-savvy IDBI bank official nabbed for forgery in Bengaluru
"After a detailed complaint was filed with the EOW, a thorough inquiry was conducted with voluminous documents on record. We are glad that cognizance has been taken and an FIR is now registered against Ashneer, his wife and others," Zulfiquar Memon, managing partner, MZM Legal LLP said in a statement. MZM is legal advisor to BharatPe.